Community
Community Art Fair March 2023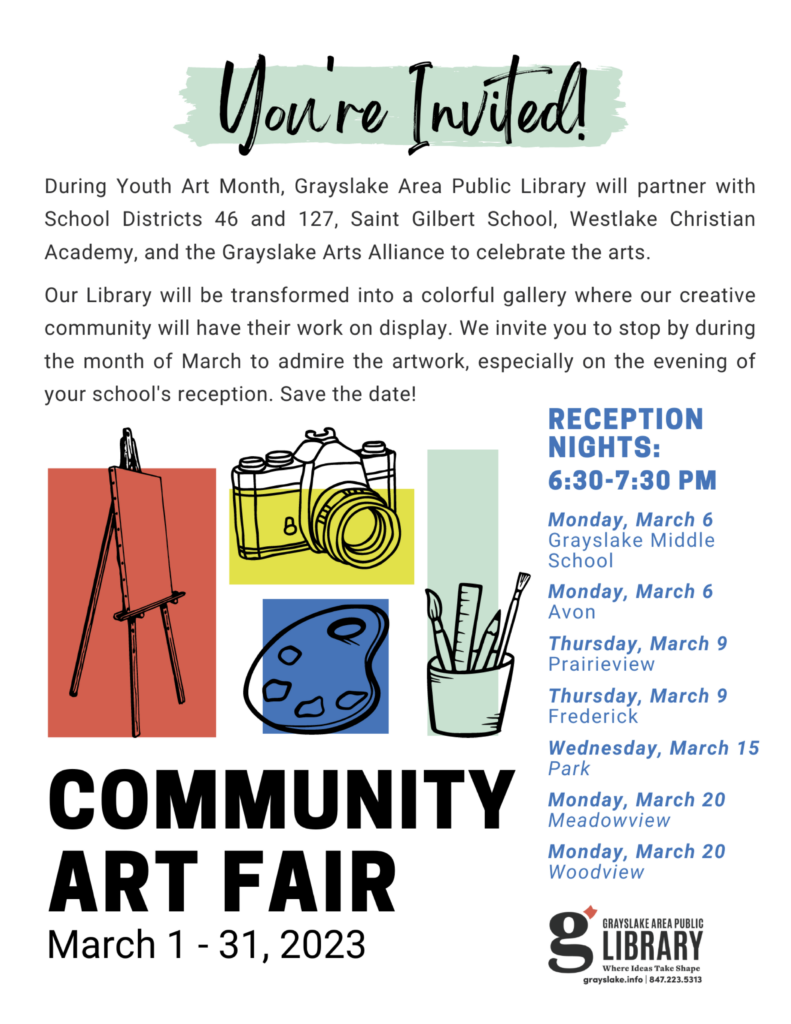 We are very pleased to share the dates for the D46 Reception Nights at the
Grayslake Area Public Library
for Youth Art Month. The Library has been transformed into an art wonderland with gorgeous examples of artwork from all of our D46 schools as well as the D127 High Schools, Saint Gilbert, Westlake, and the Grayslake Arts Alliance. We'll be posting some sneak peeks throughout the month, but make note of the special night for your school's reception. The show runs March 1-31.
March 6 –
Grayslake Middle School
&
Avon Center School
March 9 –
Prairieview School
&
Frederick School
March 20 –
Meadowview School
&
Woodview School
Many, many, many thanks to the D46 art teachers for their work in installing all of the artwork and to the Grayslake Area Public Library for hosting such a remarkable show!